Ensure your next board is made with Soltek UV curing technology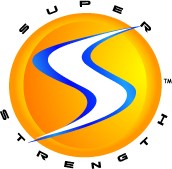 Soltek UV cured boards are quite simply the strongest, stiffest and highest quality polyester boards on the market today. If you buy a Soltek UV cured board you will know that you're getting the highest performance possible. Resin cured using Soltek UV curing technology is 3 times stronger and 2.5 times stiffer than traditionally cured resin boards. Adding to this, your board will have the highest ding resistance possible. The majority of boards made the traditional way deform and ding while they are still new because the resin has not fully cured. These boards will never attain the performance properties of a Soltek UV cured board.
You can always tell a UV cured board in the second hand rack. Firstly it's the one with the least damage. Secondly and most importantly, it's the brightest and least discoloured board. Soltek resins are chemically formulated to resist yellowing and browning meaning that the resin on your board will stay clear and transparent for a whole lot longer. If you want better performance and higher quality, demand a Soltek UV cured board today!
For more information see our FAQs and UV Catalyst+ product page.